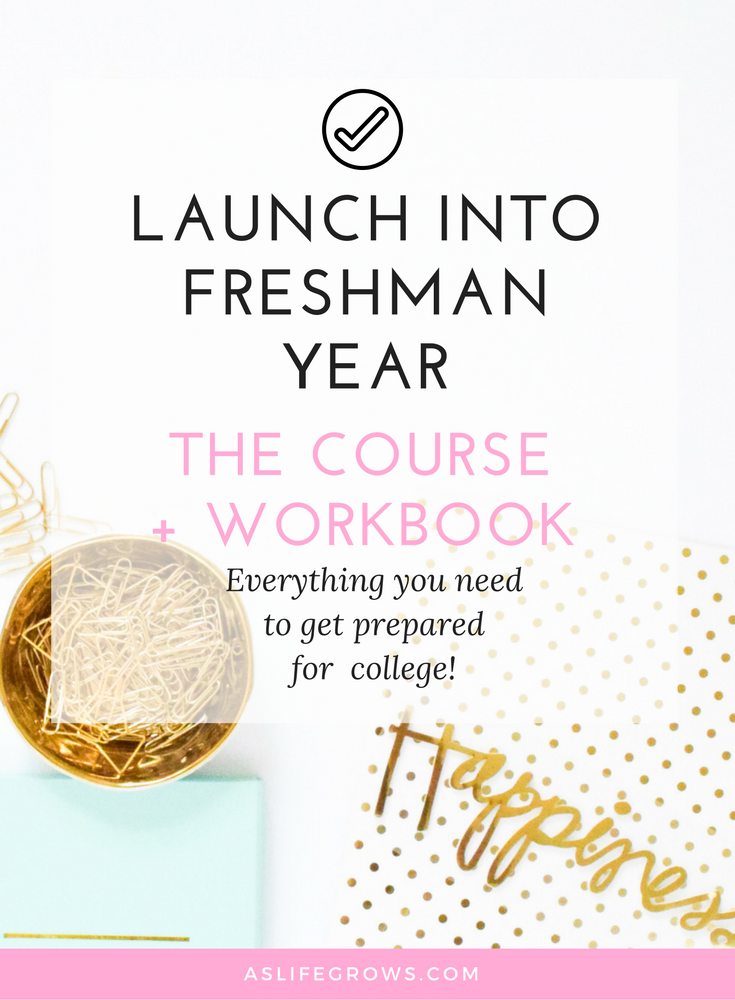 In my course, Launch into Freshman Year, I show you exactly how I got rid of my college stress and got prepared for my first year of college. I started college in 2013 (I was right where you are not too long ago!). This was back when I had no clue what I was getting myself into! At first, preparing for freshman year was a little awkward. I was on my own guys!

Then, all of a sudden, things started to click! I began to figure out everything I needed to do before even starting college. Once I got to college, I learned how to start making friends in college, how to ace my first semester of college classes, and even how to manage my time effectively in college! And ever since, I have been thriving throughout my college experience! Why? Because I took the time to finally learn how to actually make this college thing work!
But this wasn't just luck or coincidence, I actually took the time that summer to learn everything that I needed to know. I took a few ideas that I had and started implementing them! I began doing helpful things that those little college pamphlets never told me about! The results were definitely worth the time!
In just a few months, I went from totally freaking out about starting college to feeling totally prepared for what college had in store for me!
Because of the effort that I made before even starting my freshman year of college, I am now a senior who has excelled in college (I think a 3.8 GPA, amazing friends, and no grey hairs prove that, right?) I fully believe that the preparation I took my freshman year created a great foundation that made this success in college possible.
Not to mention, preparing for freshman year so that I could succeed in college has allowed me the opportunity to apply for the graduate school of my dreams and to share all of the tips that I have learned from my college experience with readers just like you!
Imagine if you could stop stressing and start actually taking steps to prepare you for your freshman year!

Imagine if preparing for freshman year meant succeeding throughout your entire college career!
Imagine if your college success allowed you to have the career you have always wanted!
Imagine how good it would feel to finally take control of the next four years of your life and to leave the worry, stress, and confusion behind!