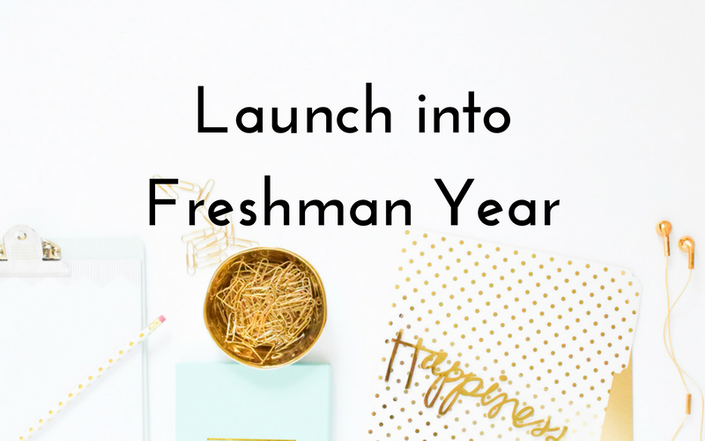 Launch into Freshman Year
Ready to feel prepared for your freshman year of college? Let someone who has been there be your guide!
Enroll in Course
Are you stressing out about starting your first year of college?
Are you so busy worrying about what is to come that fear is starting to hold back the excitement that you should be feeling?
Do you have an overwhelming list of things that you have to get done before August but no clue where to start?
---
I used to feel the same way!
However, these feelings are also completely unnecessary! Why? Because I have something that can help you get rid of all of these worries, stop feeling overwhelmed, and say good bye to that stress!
Imagine if you could..
Get rid of all of these worries (FOR GOOD).
Stop feeling overwhelmed.
Say goodbye to all of that stress!
..and actually start feeling prepared for your freshman year of college!
You can totally do this! All you need is the right guidance!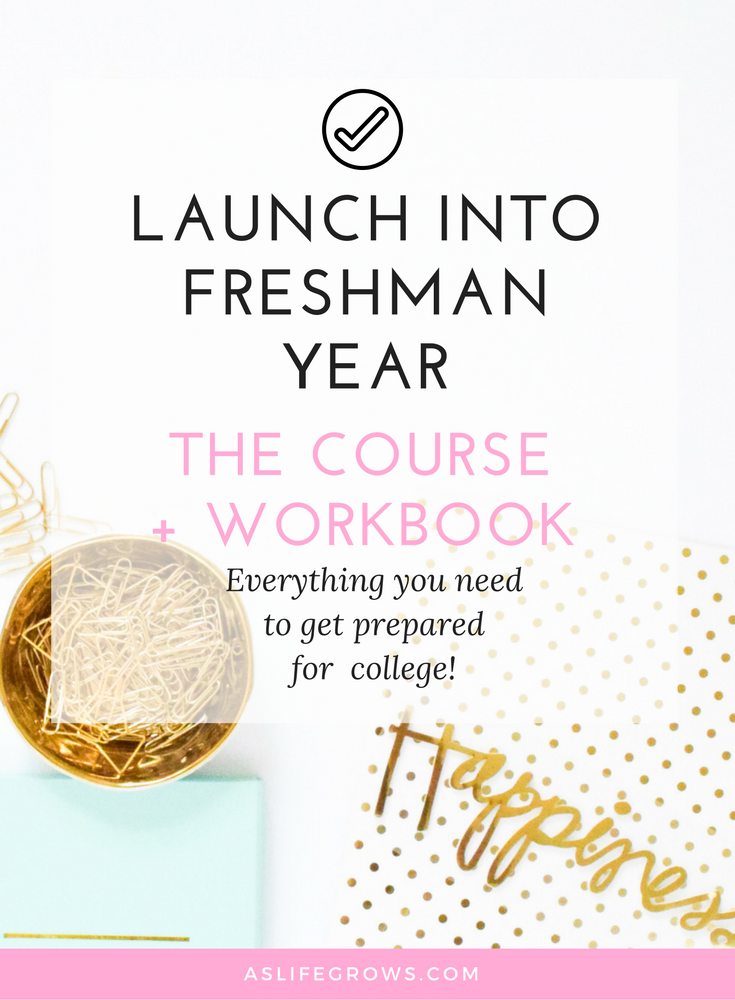 In my course, Launch into Freshman Year, I show you exactly how I got rid of my college stress and got prepared for my first year of college. I started college in 2013 (I was right where you are not too long ago!). This was back when I had no clue what I was getting myself into! At first, preparing for freshman year was a little awkward. I was on my own guys!

Then, all of a sudden, things started to click! I began to figure out everything I needed to do before even starting college. Once I got to college, I learned how to start making friends in college, how to ace my first semester of college classes, and even how to manage my time effectively in college! And ever since, I have been thriving throughout my college experience! Why? Because I took the time to finally learn how to actually make this college thing work!
But this wasn't just luck or coincidence, I actually took the time that summer to learn everything that I needed to know. I took a few ideas that I had and started implementing them! I began doing helpful things that those little college pamphlets never told me about! The results were definitely worth the time!
In just a few months, I went from totally freaking out about starting college to feeling totally prepared for what college had in store for me!
Because of the effort that I made before even starting my freshman year of college, I am now a senior who has excelled in college (I think a 3.8 GPA, amazing friends, and no grey hairs prove that, right?) I fully believe that the preparation I took my freshman year created a great foundation that made this success in college possible.
Not to mention, preparing for freshman year so that I could succeed in college has allowed me the opportunity to apply for the graduate school of my dreams and to share all of the tips that I have learned from my college experience with readers just like you!
Imagine if you could stop stressing and start actually taking steps to prepare you for your freshman year!

Imagine if preparing for freshman year meant succeeding throughout your entire college career!
Imagine if your college success allowed you to have the career you have always wanted!
Imagine how good it would feel to finally take control of the next four years of your life and to leave the worry, stress, and confusion behind!
Course Curriculum
Welcome!
Available in days
days after you enroll
1. How to Prepare for College in High School
Available in days
days after you enroll
2. Let's Get Scholarships
Available in days
days after you enroll
You will also get a full workbook to help you through each and every lesson! Because I want you to actually be able to walk away with something after you finish this course!
Samantha is like an older sister and cheerleader all in one, walking you through the process step-by-step with advice, resources and encouragement. Every lesson in her courses have actionable advice that you can take with you throughout your college experience.
-Hope of The Young Hopeful
Who is Launch into Freshman Year for?
This course is for you if...
You want to learn how you can FINALLY get prepared for your freshman year of college!
You are sick of short little tips and tricks that are actually SO not helpful!
You want to learn everything you need to know so you can have a successful college career.
You are SICK of feeling stressed, overwhelmed, and worried about your first year of college.
You want to learn from someone who has actually been where you are (in the last decade!).
Whether you are a high school student, a recent high school graduate, or even a parent or grandparent of an incoming freshman..this course can help you or your student get ready for their first year of college!
You are ready to put in the effort to go through this course and learn everything you need to know! You're not going to just sit back and expect a great college experience to "just happen", but you need someone to tell exactly what you should do and when!
This course isn't for you if...
You're not really willing to put in any effort or you don't consider yourself hard-working. In fact, you would rather just wing it.
You don't want to invest in your success..you'd rather read articles on Google for free, attempt to piece everything together (hopefully in the right order), and cross your fingers hoping that something works!
You don't care about preparing for college
Scared you won't be able to do it?
Launch into Freshman Year doesn't just tell you what you need to know about college. It shows you HOW you can apply this new knowledge too! Examples from my own college experience are included so you can start implementing the things in the course without feeling overwhelmed or confused.
Your Instructor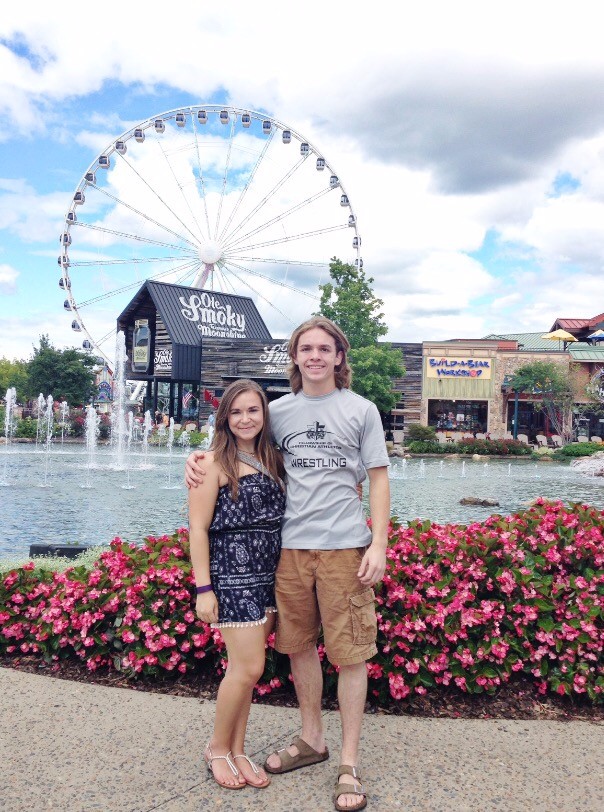 Hello lovely! I'm Samantha the founder of AsLifeGrows.com, where I teach students just like you everything they need to know to have a successful college experience. Through my posts, weekly newsletter, and courses, I've helped thousands of students become more successful in college. During the past few years of college, I have been able to earn a 3.8 GPA, make amazing friends, and have an amazing college career (all without getting grey hairs!)! I don't know about you, but I'd call that success! Now, I am here to teach you how you can reach your own level of success!
You have two choices..
---
Option 1: You can keep doing what you've been doing. Read a few blog posts, piece together a few tips, and pray everything works out.
Option 2: Learn from someone who has actually been there and knows what she's talking about! Listen to someone who can show you how you can actually get your college life together! Learn what to expect from someone on the inside that you can trust..not just some random Google article from 2014!
Frequently Asked Questions
When does the course start and finish?
The course officially launches August 1st, 2016, and never ends! It is a completely self-paced online course - so you decide when you start and when you finish!
How long do I have access to the course?
How does forever sound? After enrolling, you have unlimited access to this course for as long as you like - across any and all devices you own.
Do you offer refunds?
Of course! If you change your mind, you have 3 days from the date of purchase to request a refund.
Ready to actually feel prepared for your freshman year of college? Then click the button below to sign up for Launch into Freshman Year and start reading through each lesson today! Let's do this!